Stake VIP Bonus – Rank & Rewards
Stake is a well-known cryptocurrency gambling website available in many countries around the globe. Famous for its sports section and online casino games, the site also has one of the world's leading bonus categories. Speaking of the devil, this article will be devoted to the Stake VIP bonus.
The VIP program offered at Stake is like nothing else you've seen. It is one of the company's hidden weapons, but not many people know about it. Therefore, it's time to review the ins and outs of the loyalty program and see what it provides.
Stake VIP Club Overview
The Stake VIP program consists of a lot of different perks that allow people to have an amazing experience, regardless of their VIP level. The iGaming operator likes rewarding its clients who use the site regularly with all sorts of perks (more about them later). You can expect to find a lot of VIP rewards in the form of temporary bonuses, weekly boosts, and many other bespoke bonuses.
Of course, the VIP club's idea is to ensure users have an unforgettable experience. Consequently, Stake also has a special support team to help you with your problems. The support department will be available 24/7, so you can ask it all kinds of things.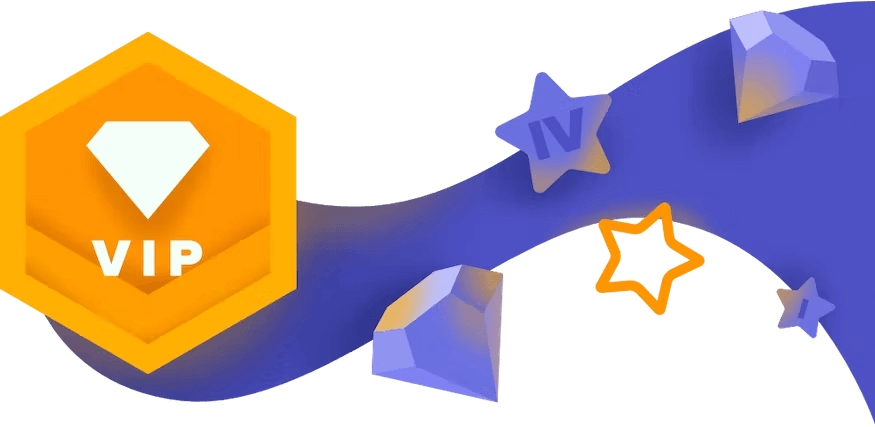 Understanding Stake VIP Levels
One of the first things that VIP players should check is the Stake VIP levels. Each iGaming website has a different system of levels, and players have to complete different things to get from one to another. In the case of the Stake.com VIP club, the levels are as follows:
Bronze
Silver
Gold
Platinum I to III
Platinum IV t VI
Diamond
Before you can reach some interesting monthly bonuses or other kinds of things, you need to get to the VIP level you want. You can achieve this by wagering more money because each level has a specific amount you have to wager. For example, joining the Bronze level will require you to bet at least $10K.
People who want the best Stake VIP rewards have to wager more money. For example, reaching the Platinum IV level will require you to spend at least $2.5M. Once you reach some of the highest possible levels, you can obtain unique perks like a dedicated VIP host, bespoke offers, and even daily reload perks.
Types of VIP Bonuses and Rewards
After highlighting some details about Stake's VIP club, it's time to learn more about the different perks. Getting a Stake VIP bonus will help you have an even better experience when you start betting, so here's what you can expect to find.
Monthly Bonuses
If you like using a monthly bonus, you will want to reach the VIP rank that will give you this offer. The monthly perks are exciting because they will give you an amount of money that's based on how much you've wagered last month, as well as on your VIP level.
Level Up Bonuses
As their name suggests, these deals are given to you each time you make VIP progress and reach a new level. These deals can come in various forms, and you will receive them every time you move through the ladder. Usually, the level up bonus is always interesting to use.
Rakeback
One of the interesting VIP benefits you can take advantage of is the Rakeback bonuses. Those things allow you to get some of the cash you've used, which will allow you to play for longer.
What's interesting about the Rakeback bonus is that VIP players at Stake can get them once every 30 minutes. In terms of the amount, it will depend on your level and boost, as well as how much you've wagered and the RTP of the game.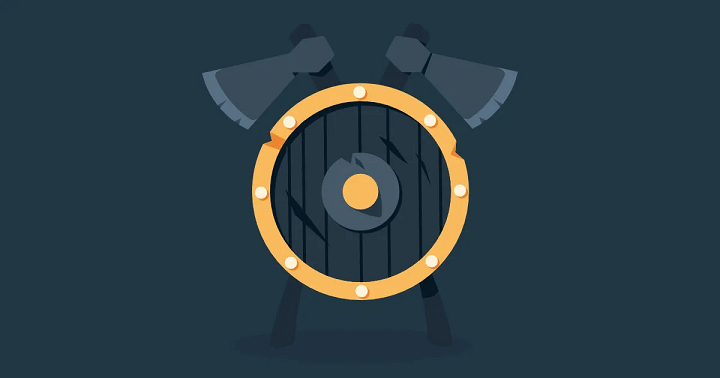 Weekly Bonuses
One of the flexible bonuses that Stake will give you access to is available every week. There are different rewards to choose from, such as the Weekly Boost. The latter is a promo given via Stake's Telegram Group, and it will be available at 12:30 PM every Saturday.
The amount you will get will depend on how active you were in the previous week.
The second weekly Stake VIP bonus is the Weekly Giveaway. In order to take part in this perk, you must have wagered at least $1000 because this amount will grant you a ticket for the weekly giveaway draw.
There will be 10 prizes of $5000 in Bitcoin, and the draw will take place every Saturday.
Reload Bonuses
If you like a cash bonus from Stake, you should definitely check the reload bonus available to VIP clients. Interestingly, you can claim this offer every 10 minutes, and the bonus amount will be based on how much money you've used in the preceding week.
Bespoke Bonuses
Besides the bonuses from the VIP only Telegram Group and the other offers, Stake will give its loyal customers bespoke deals. They can come in a variety of options, so it depends on the player's level. Needless to say, people who have a higher VIP level will receive a better personalized gift than the rest.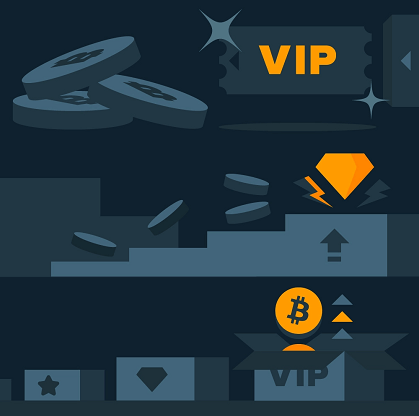 Joining the Stake VIP Club – Eligibility and Requirements
To have the chance of becoming a VIP client, you first need an account, as well as a few other things:
Sign up by following the registration process.
Complete the KYC process that will allow you to verify your account.
Deposit by choosing one of Stake's payment solutions.
Start playing casino games or bet on sports until you meet the minimum wager amount of $10,000.
Other online casinos that offer this type of deal have different criteria people need to meet. Some operators will allow them to access the full VIP benefits as soon as they register, whereas others will hand-pick their most valuable customers.
Stake has a different approach because people who want to become a part of the VIP program need to wager at least 10,000 USD. Once they achieve this goal, they will unlock the Bronze level, which will grant them different perks. Reaching Silver and Gold will require between $50K and $100K, whereas the Platinum VIP level requires at least $250K.
Tracking Your VIP Progress
Before you get the chance to have your own personal VIP manager and use loads of other perks, you must reach a certain level. Stake has tons of perks, but the brand will give some of them on specific VIP ranks, so you have to keep track of your progress. Doing this is easy because there's a built-in Stake VIP calculator that you can use. In other words, you should be able to see when you'll reach the next VIP rank once you log in.
The Advantages of Stake VIP Bonuses
Even though the VIP program from Stake offers exclusive perks, some people are not sure whether it's worth it. There's no arguing that you must spend a lot of money to get there, but you don't need to do anything special to become a loyal client. Most people join the VIP program by just playing their favorite games.
In terms of the advantages, the biggest one has to be the overall effect on your gambling experience. Having access to unique weekly and monthly bonuses, as well as many other perks, allow you to have way more fun than usual.
Another advantage of being a VIP client is that you are a part of a much more exclusive group of players. Stake's famous for having a strong community, which means you can interact with a lot of people.
Conclusion
People looking for a specific VIP program will be more than surprised by what's available at Stake. Even though most people know it for this betting category and the fact it's a crypto casino, the site also has top-tier loyalty program. The Stake VIP bonus you can is special and will allow you to have more fun, so we can safely say the VIP club is worth it.
FAQs
What are Stake VIP Bonuses?
The Stake VIP bonuses are special perks that you can get, depending on the your current level. They come in a variety of forms and can grant you extra money or other perks.
How do I become a Stake VIP member?
You become a Stake VIP member by wagering at least $10,000.
Do VIP bonuses have wagering requirements?
Yes, some of the VIP bonuses come with wagering requirements.
Can I lose my VIP status?
No, you can't lose your VIP status on Stake.
What types of games can I use VIP bonuses on?
You can use the VIP bonuses on different types of games like slots and other things. It depends on the offer.
Are the Stake.com VIP bonuses good?
Yes, the Stake.com VIP bonuses are great because they can give you a lot of perks. What's more, the current offer might be different than the previous monthly bonus because some offers are based on how much you've wagered.